Karta Purkh Singh Khalsa, Yogaraj (Ayurveda), A.D., D.N.-C, R.H., has over 50 years of experience in holistic medicine, and is one of the foremost natural healing experts in North America. Khalsa is President Emeritus of the American Herbalists Guild, director emeritus of the National Ayurvedic Medical Association, and is a respected teacher, writer and lecturer.
Khalsa is a state certified dietitian-nutritionist, a nationally registered herbalist, and a nationally certified massage therapist. He offers health consultations by phone with clients around the world.
He is nationally credentialed to teach herbalism, yoga and bodywork, including Ayurvedic massage and spa techniques. Khalsa is one of the first nationally certified instructors of Kundalini yoga in the United States. He also holds the highest qualification level of registered yoga teacher, 500 level, and was one of the first to achieve this credential.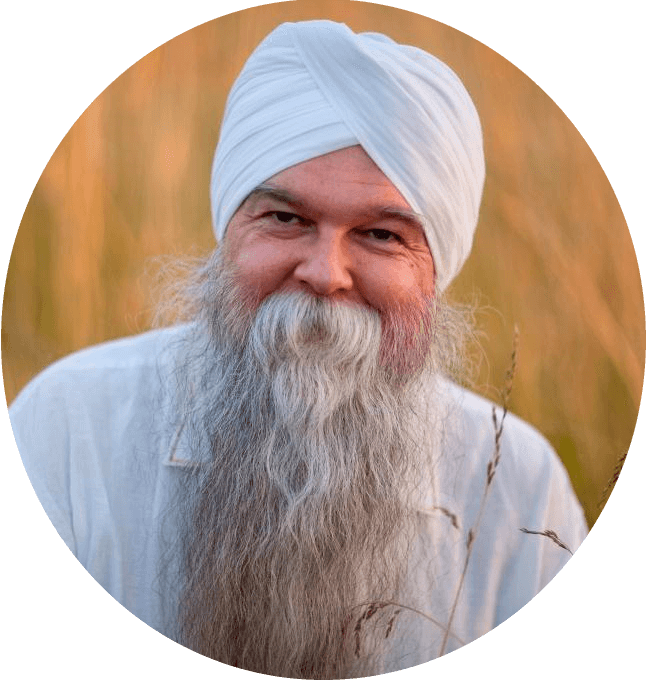 Khalsa is the founder of the International Integrative Education Institute. Its divisions, The Herbalists College and the Ayurveda College, offer post-secondary curricula to train professional herbalists around the U.S.
Having presented at over 200 national conferences, Khalsa feels at home presenting to the general public or to professionals in specialized training programs. He is also a long time teacher of meditation and bodywork and has counseled people, led groups and worked with mental health systems for over 45 years and taught over 4,000 class sessions.
As the author of over 3,000 published health articles, K.P. Khalsa has written or edited 30 books on a variety of health topics, including major works on massage, Ayurveda, Chinese medicine and physiology. His recent book, The Way of Ayurvedic Herbs, co-authored with Michael Tierra, brings Ayurveda to life in an understandable and practical way. He is also a frequent contributor to mainstream and professional publications in the natural healing field, and is a contributing editor to Let's Live, The Herb Quarterly, and Great Life.
Khalsa is a professor at Massachusetts College of Pharmacy, a founding faculty member in the Ayurvedic Sciences program at Bastyr University, and a faculty member in the Botanical Medicine Department at the National College of Natural Medicine, where he trains naturopathic medical students, and teaches Ayurveda.
For 30 years Khalsa served as Senior Research Scientist and Chief Medical Formulator for Yogi Tea, an Ayurvedic medicinal tea company. He also served at Peace natural products, and at Golden Temple, where he created an extensive line of Ayurvedic body care products, including the Soothing Touch Ayurvedic massage product line.
K.P. Khalsa's ongoing research and his vast knowledge of herbs from around the globe make him especially valuable to many herb industry businesses that call on him as an authoritative consultant. To date he has consulted for, and developed products with, more than 100 companies. Khalsa has also created over 400 of his own formulations for commercial applications, and today works closely with companies that supply high quality herbal products to health professionals across the country.
Khalsa's interest in natural healing techniques developed because, as a child growing up in Oregon, he had a rare, serious disorder, and several serious illnesses. As a young adult, he studied a wide spectrum of physical and mental healthcare therapies from all over the world, and was successfully healed. He focused especially on Ayurvedic medicine and on the therapeutic value of yoga, meditation, and other studies of consciousness.
Today K.P. Khalsa's approach to holistic healing is very eclectic. His work is focused on herbalism, the medical and therapeutic value of Yoga, Ayurvedic massage, meditation and other holistic therapies. He lives with his family in Eugene, Oregon.