Today
, You're One Step Away from Taking Your First
Nutritional Therapy Course
and Improving Your Natural Health & Wellness Knowledge and Skills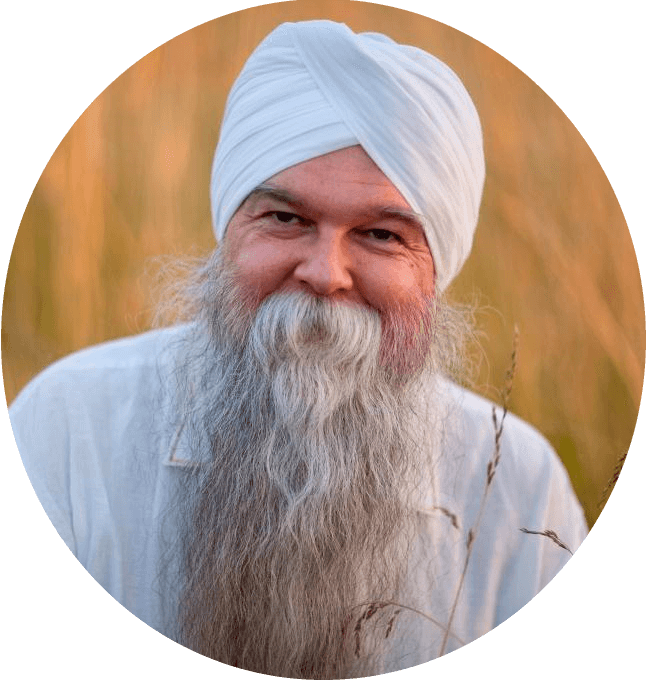 Hello, I'm K.P. Khalsa, Yogaraj (Ayurveda), and I'm so glad you joined to watch my introductory video about Integrative International's Nutritional Therapy Program.  Welcome to the start of your path to becoming a Nutritional Therapist. Hope you enjoy this video, and I hope to see you soon in class! 
This Nutritional Therapy Course Starts on October 3, 2023. Enroll now to join the program!
Claim your discount on this page only.
Lead instructor and program developer K.P. Khalsa, Yogaraj (Ayurveda), A.D., D.N.-C, R.H. has over 50 years of experience training practitioners and is one of the most well-regarded natural healing and wellness teachers in North America. Course material is taught by K.P. Khalsa and IIEI's faculty of trained professionals. All classes are live, with a recording of the class made available within 24 hours of the live class. We are pleased to offer you a Nutritional Therapy Program based on holistic health principles. With this program, you won't have to settle for a conventional nutritional program. Plus, it's all online! This Nutritional Therapy Program is for individuals with an avid interest in combining science and tradition (biochemistry and nutrition) and natural, drug-free medicine.
Frequently Asked Questions
What are the topics are covered in this program?

You will learn about a variety of nutritional topics including:

Foundations of digestion blood sugar, mineral and fatty acid balance
Hydration function and best practices
How weaknesses in these foundations lead to degenerative health problems
How to restore balance and improve overall health

You'll also learn:

Assessment Techniques
Physical health and fitness
Biochemical and pathophysiology of foods
Ayurvedic and Traditional Chinese Medicine/Herbalism
Business practice and ethics
Nutritional research and resources
Nutritional counseling
Buying, cooking, and storing food

If this sounds interesting, this program is for you!
When can I start the program?

You can access content ahead of time but the Zoom classes beginning on 10/3.
How long is the entire program?

The program is taught in 4 courses. Each course is offered every quarter in the Fall, Winter, Summer, and Spring year round. It will take one year to complete the entire program.
How much does it cost?

We are offering an enrollment special for $900 per course (regular price is $1100). The entire program costs $3600 over an entire year. We also offer installment plans, and you will have an option to select a plan if needed.
Do I have to attend all the online classes?

You do not have to attend all class Zoom meetings. However, it's highly recommended to get the most out of your learning experience. ALL classes are recorded and will be made available in your account within 24 hours, so you can watch on your own.