Today
, You're One Step Away from Taking Your First
Ayurveda Health Counselor Program
and Improving Your Natural Health & Wellness Knowledge and Skills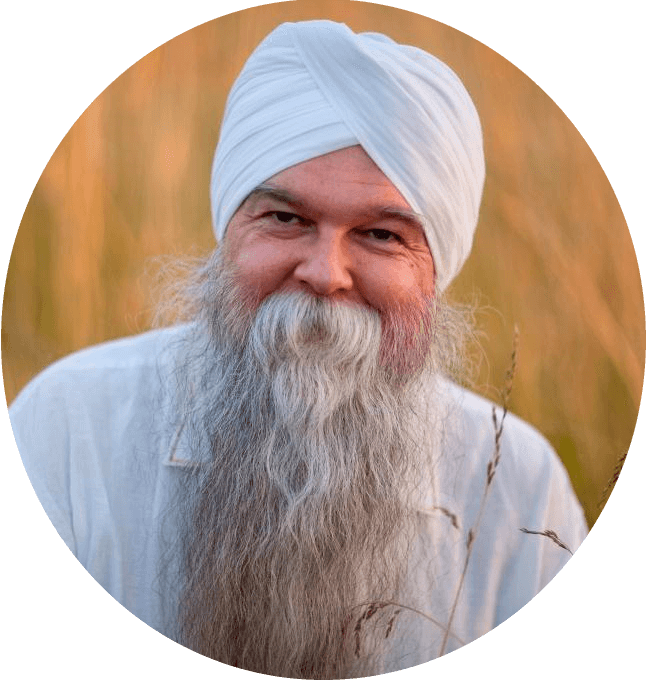 Hello, I'm K.P. Khalsa, Yogaraj (Ayurveda), and I'm so glad you joined to watch my introductory video about Integrative International's Ayurveda Health Counselor Program.  Welcome to the start of your path to becoming an Ayurveda Health Counselor. I hope to see you soon in class!
Lead instructor and program developer K.P. Khalsa, Yogaraj (Ayurveda), A.D., D.N.-C, R.H. has over 50 years of experience training practitioners and is one of the most well-regarded natural healing and wellness teachers in North America. Course material is taught by K.P. Khalsa and I.I.E.I. faculty of trained professionals.
Lessons are pre-recorded. You will learn at your own pace.
We are pleased to offer you an Ayurveda Health Counselor Program based on holistic health principles. With this program, you won't have to settle for a conventional Ayurveda Health Counselor program. Plus, it's all online!
This Ayurveda Health Counselor Program is a one-year training program that will give you a solid education on the ancient science of Ayurveda with a modern approach that you won't find anywhere else.
Enroll now to join The Ayurveda Health Counselor Program and start learning at your own pace!
Claim your discount on this page only.
What is an Ayurvedic Health Counselor?
Our Ayurveda Health Counselor Course is a comprehensive educational training program designed to equip individuals with the knowledge and skills necessary to become a professional Ayurvedic health counselor. Ayurveda, an ancient system of natural healing that originated in India over 5,000 years ago, focuses on achieving optimal health and well-being through a holistic approach that integrates mind, body, and spirit. Upon successful completion of the required coursework, graduates earn AHC certification and are equipped to provide holistic health guidance to individuals seeking Ayurvedic solutions for their health concerns.
Certified Ayurvedic Health Counselors can work as independent practitioners, consultants, or in collaboration with other healthcare professionals to offer personalized Ayurvedic assessments, dietary recommendations, herbal remedies, and lifestyle adjustments. Our AHC program not only empowers individuals to embark on a rewarding career but also contributes to the dissemination and preservation of this ancient system of natural healing, promoting overall well-being and balance in individuals and communities alike.
Our AHC certification program is divided into four terms, with three courses to be completed each term–twelve courses in total. As a bonus, all students will be given free access to our Introduction to Ayurveda Course, which is to be completed prior to starting term one. Each course offers in-depth course material, practical training, and experiential learning to ensure that students gain a deep understanding of Ayurvedic principles, diagnostic techniques, and therapeutic methods. Students can expect to cover a wide range of topics, including the fundamental principles of Ayurveda, such as doshas (biological energies), gunas (qualities), and dhatus (tissues). They also delve into Ayurvedic anatomy and physiology, Ayurvedic nutrition and dietetics, herbal medicine, lifestyle management, and yoga and meditation practices tailored to individual constitution and imbalances. Practical components of the training include pulse diagnosis (nadi pariksha) and recommendations for personalized wellness plans.
Frequently Asked Questions
What are the topics are covered in this program?

You will learn about a variety of ayurveda health counselor topics including:

Systems Organization and Activity in Ayurveda
Evaluation and Disease Progression
Cooking, Food and Herbs

This is a pre-recorded, self-paced course that offers a broad overview as well as a solid groundwork to jumpstart your journey into the ancient practice of Ayurveda. This is where all new students will start their learning! The Introduction must be completed before the end of the term. If this sounds interesting, this program is for you!
When can I start the program?

You can start the program right now. Just enroll in our upcoming course, and you're in!
How long is the entire program?

The program is taught in 4 courses. Each course is offered every quarter in the Fall, Winter, Summer, and Spring year round. It will take one year to complete the entire program.
How much does it cost?

We are offering an enrollment special for $1,500 per course (the regular price is $1,999). The entire program costs $7,996 (without the discount) over an entire year. We also offer installment plans, and you will have an option to select a plan if needed.
Do I have to attend all the online classes?

You do not have to attend all class Zoom meetings. However, it's highly recommended to get the most out of your learning experience. ALL classes are recorded and will be made available in your account within 24 hours, so you can watch on your own.